Russ Franzen - Great Lakes History in Song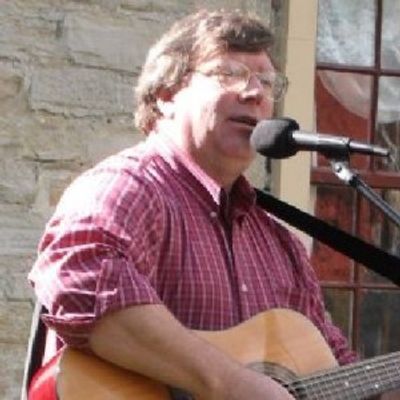 An award-winning writer and columnist, Russ Franzen is a 1985 (1977, actually, but that is a long story) graduate of Southern Illinois University-Carbondale.
After 14 years in Radio and Television, I turned my attention to the print media. I also worked in Michigan's district court  system as a Magistrate and Court Administrator.
  A few years ago, I wrote a couple of local history songs for a school program. They were so well received, I wrote a few more. In another year, I performed at the Great Lakes Lighthouse Festival. After that, my songs were all about the history of life along the Great Lakes. All of the songs I perform are my own. 
  As a Certified Interpretive Guide, this is my sixth season working on the canal boat, The Volunteer, at Providence Metropark, bringing canal history to life through story and song.  
In 100 Words -
Russ Franzen is a simple acoustic storyteller. The stories he tells are original songs about lighthouses, lake boats, shipwrecks, canals, and life along the Great Lakes. Many of his songs were inspired by stories he heard while living in Alpena, MI. He is the author of two books and has recorded five CDs. He is a Historic Interpreter, singing and telling the stories of the Miami and Erie Canal on a mule-driven canal boat at Providence Metropark. He plays his solo acoustic music for house concerts, festivals, schools, and community groups in Michigan, Ohio, Indiana, and Illinois.
My Brochure
Russ Franzen, Great Lakes Balladeer